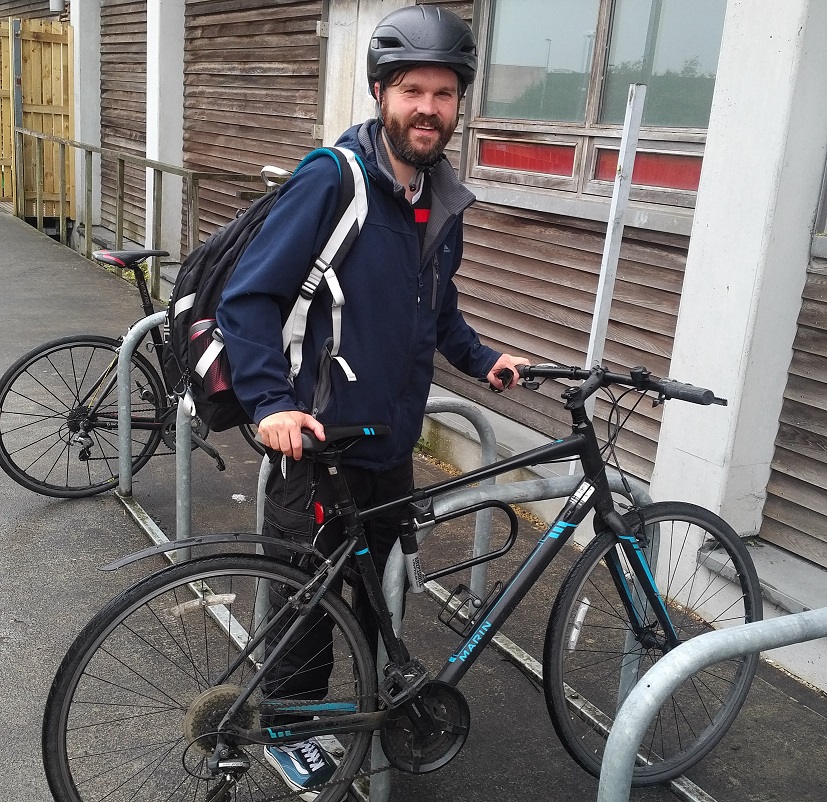 Last year, I decided to start cycling to work in Parkmore Industrial Estate. The over-whelming majority of over 6000 people who work in Parkmore drive in single driver vehicles. The journey from my home in Renmore was just as possible on a bike. For the sake of the environment, I felt if I could help remove my car from that statistic, it would be a step in the right direction.
I bought a new bike through the bike to work scheme and began my journey. It became quickly obvious that there were other benefits. I've noticed how I have more energy in the evening, from this small but regular workout. Also, in a world full of notifications, alerts, bleeps and Netflix's latest series, getting this quiet time to think is rare occurrence.
Quick thinking helps too when dealing with some of the drawbacks. An ability to know when someone will change lanes without indicating, figuring out how to safely move back into traffic after a bike lane abruptly stops and cycling on the footpath to avoid being run over by a car were just some of the tricks I learned.
Apart from few scattered bike lanes, there is little else guiding you on the road. No road markings. No traffic lights. No protection from other vehicles.
But such are the risks a cyclist must take every day in Galway City. Its understandable then why so many people choose to drive.
When Government talk about road safety, they mean safety for motorists. The new Heritage Bill passed by the government last year is a perfect example of this. Part of the bill would have allowed for unregulated hedge-cutting in August, prime breeding period for some of our most endangered birds, like the Yellowhammer. This, the government believed, would ensure there were no obstructions for motorist, particularly on back roads. Although there was legislation in place to accommodate hedge-cutting in places where there was a visible obstruction this was not enough. Unregulated cutting was more agreeable.
After much public protest on this by environmental groups this section of the legislation was eventually withdrawn.
Not that this should surprise anyone in Galway following the controversy surrounding the bypass for Galway City. The initial proposed road intended to be built on an area of special conservation. Only to be revoked due to similar protests that greeted the heritage bill.
Such actions would make you think that Ireland had been asked to increase the number of cars on the road under the Paris Agreement. Not the opposite.
Government policy urgently needs to re-focus on this issue and push for more legislation that would reduce the number of cars on our roads instead of creating ways of increasing their numbers.
Cyclists should now be given priority in this context. No hedges would need to be cut, no roads built through areas of special conservation. Just some road markings on existing roads or bike lanes where none exist would be a step in the right direction. To ensure safety on our roads for both driver and cyclist.