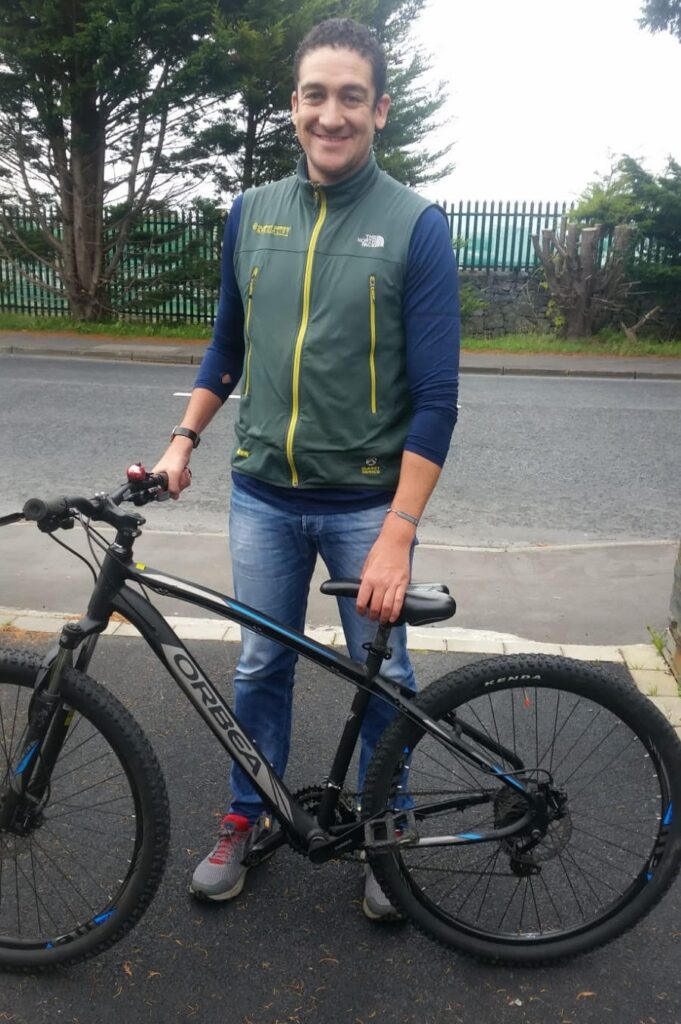 I'm a Galway native and have been cycling across this city, in one direction or another for about twenty-five years. In the early years it was to and from school. It may be that this was a good time to learn about cycling in traffic (we're talking the early 90's) and though busy, the traffic congestion was nothing like the chaotic, frustration-driven mess it is today. Out of necessity grew a personal preference for cycling. I've never enjoyed public transportation. I don't know about you but I've always been the guy that every lunatic wants to befriend whilst using our public transportation. Life is stressful enough, so I'll do us both a favour and ride my bike.

Riding your bike, whether to and from college or work… it's like punctuation for your day, like bookends marking the boundaries of your day's adventure. A morning cycle is better than any caffeine hit (though a cycle+coffee combo is a great way to super-charge your day), as it gets the engine running and warmed up, and helps cast off any trace remnants of your nights sleep. Cycling gives you a taste of the day so that, even if the days activities are confined indoors, you've still had a chance to feel the Sun (or rain) on your face, to smell the fresh morning breeze while guaranteeing that you arrive alive, fully alert and ready for the day. I do some of my best problem-solving while cycling and let's face it, it is a sheer cheeky joy skipping past the mornings traffic standstill, 'trácht' as Gaeilge, which I believe more aptly captures more of the guttural frustration that it causes.

At day's end, a cycle home is better than a beer (though it's close) at facilitating the release of tension and stress associated with a busy day. It's a temporal marker, serving to separate work from home, as you're literally putting distance between work-problems and your home life. Every revolution of the peddle and exhalation of breath brings you back to the centered being that you were when you left that morning. It's a reset. You owe it to the little ones not to come home encumbered with baggage, but instead, ready to receive the details of their exciting and action packed day.

I drive too, but prefer to cycle when possible. One more bike on the side of the road means one less car, leaving more room for those who don't have the luxury of a biking solution. The streets of medieval Galway weren't planned with the automobile in mind, but they're perfect for a bike. Get on your rothar 🙂