After I decided to buy a car (great for countryside weekend explorations!), a colleague of mine asked me one morning: "So now I guess you are always driving to work?". To which I spontaneously replied: "Oh no, I am too lazy for that!".
When I saw his puzzled look, I realized the apparent oddness of my answer. I gave it a second thought, was it really what I meant?
Yes, I was too lazy to drive to work, especially on these cold winter days…
I was too lazy to leave my warm home to sit on a cold seat in a humid confined space,
Too lazy to wait for the condensation to evaporate (not to mention the waste of leaving the motor running for nothing)
Too lazy to freeze my hands on the steering wheel,
Too lazy to maneuver to get out of the car park, jump out of the car to dial the code, then in again, and wait for the gate to fully open,
Too lazy to queue in the anarchy of cars from parents dropping their kids in the school next to where I live,
Too lazy to wait until I can squeeze my way into the 2-way street wide enough for one car only,
Too lazy to queue at all the traffic lights, to dodge the delivery trucks stopped on the road,
Too lazy to look for a free parking space as i hadn't paid my staff parking permit paid yet.
When I think back on all those struggles, my journey to work on the bike seems so seamless and nice:
Bags in panniers, gloves on, helmet on (and over-trousers if a wet day),
I push my bike outside the door, stretch out my hand in between the bars to dial the code, weave out while the gate opens…
Last hassle: dodging the cars in front of the school. Then, I reach the river…and off I go!
All I have to think of then is watching the river fast flow, the sun rising, feeling the little sharp stings of the air on my cheeks,
Listening to the noise of the wheels on the gravel, of the leaves shaking in the wind,
Slaloming between the puddles, greeting the early morning joggers and dog walkers,
Finally, after a 15 min journey I park my bike right in front of my work place, fresh, fully awake and energized.
Yes, I am too lazy to drive to work.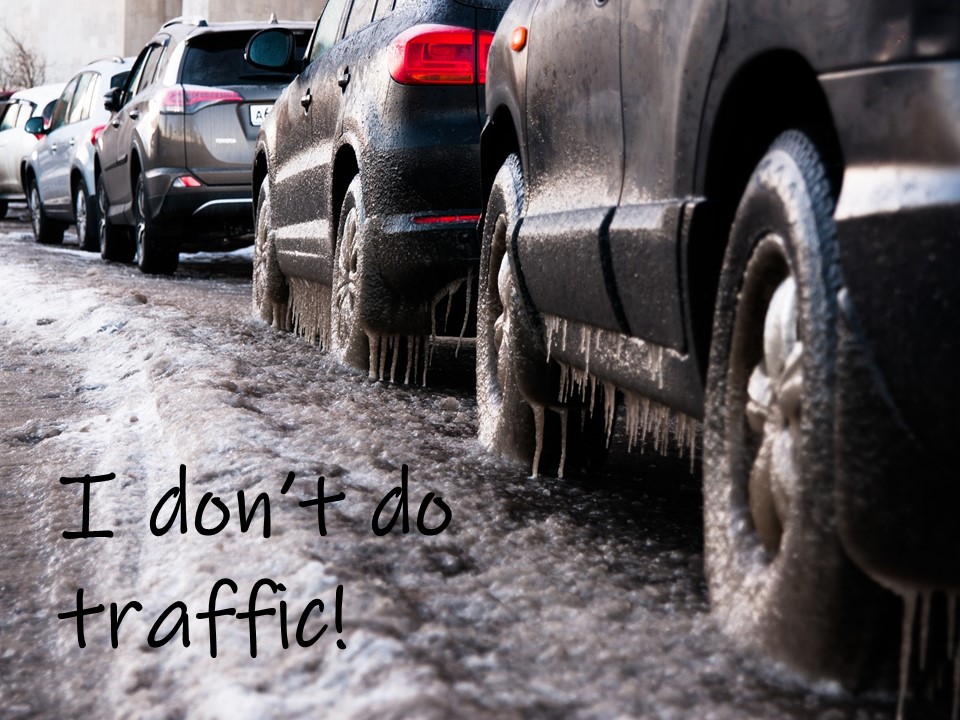 Guest post, by Cécile Robin